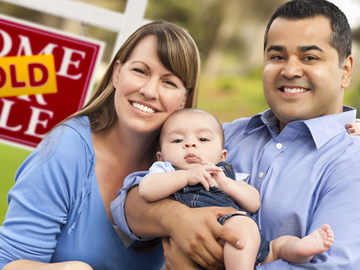 Choosing the Right real estate agent to sell your home is one of the most important decisions you'll make as this can be the difference between your home sitting on the market for months or selling quickly, for hundreds of thousands if not millions of dollars more. Your home is a very personal, important, and valuable asset, and it can be an emotional and complicated endeavor to sell it, especially in today's challenging marketplace.

Numerous questions and concerns will need to be addressed, and the advice and consultation that you receive can make a tremendous difference in the results. Marketing and advertising, remodeling and/or upgrading, photography, internet exposure, staging, design, floor-plan measurements, videography, timing and presentation, inspections, pre-market exposure, agent outreach and relationships, open houses, and pricing makes up the difference between failure and a successful sale.

Sacks Realty Group Inc. agents are all professional full-time Realtors and licensed in the State of Florida. These professionals are all experienced and all have a proven track record of success in real estate.
---
Top 5 Reasons for Selling Your Home With Sacks Realty Group Inc.:
The Right Price:
The most important step in selling your Disney Orlando home is pricing it correctly from the onset. Its a well known fact that overpriced homes take longer to sell and usually sell for a lower price. Since the majority of your showings will occur in the first 30 days on the market it is crucial that your initial list price matches buyer expectations. Our agents are trained to use advanced market analysis software to build a comprehensive report that will accurately determine the optimal list price for your home. Request a detailed market analysis of your home.


Condition:
In order to get top dollar for your home you have to make your home look its best. Before your home goes on the market, we offer home staging to make every room in your home look its best.


Market:
Sacks Realty Group Inc. marketing strategies and networking capabilities result in more sales and higher sale prices. We don't just plug your home into a "system" like the many other brokerages, we take a personal and specific approach to each home – that is what makes the difference. We advise and guide our clients from the very beginning, to determine the best strategies to sell the home, and at the highest price. Appearance matters, and we understanding that success rests in the details, and that nothing is more important than hard work, ambition, and extreme dedication.

Negotiate:
When you receive an offer having an agent with a proven track record of bringing buyers and sellers together can make a huge impact on your final sales price. Rather than approaching negotiations from an adversarial winner-take-all perspective, Sacks Realty Group Inc., agents focus on your top priorities and strive to keep emotions from over running the process.


The Close:
While your home is on the market we will provide at least monthly status reports that show your top prospects, summary of feedback from your showings, a review of completed and planned marketing activities and any recommended adjustments to course. In order to keep tabs on your competition we setup a neighborhood alert system that will notify you and your agent as similar homes in your neighborhood come on the market, go under contract or sell. Once your Disney Orlando home goes under contract we use our sophisticated online transaction management system to make sure the buyers, and their agent, follow through with their contractual obligations in a timely manner.