Clermont, Florida Homes For Sale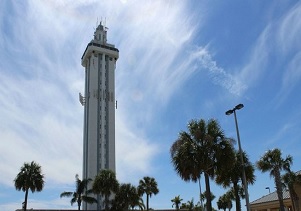 Clermont, Florida is located in South Lake County. This area has parks and neighborhoods that are surrounded by Natural Wonders and a thriving Downtown area. Any time of year, Clermont is a great place to visit - come and see how Clermont is building a quality community. There is much to see and do in Clermont, Florida.

Clermont Florida offers a vacation homes, investment homes, retirement properties, second homes, and residential properties. Some of the properties are loacted in a golf or lakefront communities. Depending on which type of property you are interested in, Sacks Realty Group Inc. is here to assist you.
---
Call us or click here to request more information right now: or call us now 321.354.4057.
---
Browse all of the Clermont Homes For Sale Below. Once you locate an area of Interest, simply contact us for more information.
About Clermont Vacation and Residential Homes
The area is ideal for vacation homes, second homes, retirement homes, and investment homes in Clermont, Florida. Clermont offers residents a wonderful downtown area and minutes to Walt Disney World (R). Real Estate for Sale includes homes and townhomes. Clermont currently has retail options, restaurants, golf courses, and chains of lakes.

Clermont's proximity to Walt Disney World has made the area an idea place for not only residents but vacation goers. The vacation home rental industry in Clermont has flourished in recent years attracting many investors to the area.
Clermont FL Resources
---
Clermont Florida Condos for sale | Clermont Town Homes for sale | Clermont FL Homes for sale
---

Search Clermont Residential and Retirment Homes for sale by Development
Clermont, FL Location
Residents of Clermont enjoy the proximity to Tampa and Orlando, but also enjoy the World renown Theme Parks and Outlet Malls.
Search Other Exciting Vacation Villas, Second Homes, Retirement Homes, or Residential Home Locations
---
Call us or click here to request more information right now: or call us now 321.354.4057.
---