Sacks Realty Group Inc.'s innovative Home Selling System was developed to provide our clients with a consistent and proven method to prepare their homes for sale, price their homes appropriately and get the word out to as many prospective buyers as possible. The benefits of an Sacks Realty Group Inc.'s ho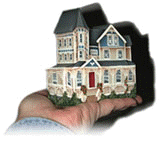 me selling system are a quicker sale at a higher price.

The highlights of our 5-step Disney Orlando Home Selling System are outlined below. We consider our program a competitive advantage, so to get more details please call us at (321) 354-4057.
Top 5 Reasons for Selling Your Home With Sacks Realty Group Inc.:
The Right Price:
The most important step in selling your Disney Orlando home is pricing it correctly from the onset. Its a well known fact that overpriced homes take longer to sell and usually sell for a lower price. Since the majority of your showings will occur in the first 30 days on the market it is crucial that your initial list price matches buyer expectations. Our agents are trained to use advanced market analysis software to build a comprehensive report that will accurately determine the optimal list price for your home. Request a detailed market analysis of your home.


Condition:
In order to get top dollar for your home you have to make your home look its best. Before your home goes on the market, we offer home staging to make every room in your home look its best.


Market:
Sacks Realty Group Inc. marketing is so extensive because we invest heavily in web, social networking, email, direct mail and print campaigns that feature our listings in all the places where buyers are looking. When you hire Sacks Realty Group Inc. to sell your home, we will identify your ideal buyer and then develop and implement a tailored home marketing program designed to reach them.


Negotiate:
When you receive an offer having an agent with a proven track record of bringing buyers and sellers together can make a huge impact on your final sales price. Rather than approaching negotiations from an adversarial winner-take-all perspective, Sacks Realty Group Inc., agents focus on your top priorities and strive to keep emotions from over running the process.


The Close:

While your home is on the market we will provide at least monthly status reports that show your top prospects, summary of feedback from your showings, a review of completed and planned marketing activities and any recommended adjustments to course. In order to keep tabs on your competition we setup a neighborhood alert system that will notify you and your agent as similar homes in your neighborhood come on the market, go under contract or sell. Once your Disney Orlando home goes under contract we use our sophisticated online transaction management system to make sure the buyers, and their agent, follow through with their contractual obligations in a timely manner.

---