Sacks Realty Group Inc. (SRGPM) Property Management
Why choose Sacks Realty Group Inc. Property Management?
When you choose Sacks Realty Group Inc.'s Property Management Division (SRGPM), you are choosing the BEST. Our many years of experience in property management and residential / investment real estate will allow you to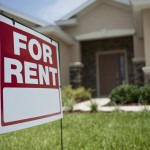 own your Disney Orlando property worry free. We will operate, maintain, increase the Value of your Real Estate Investment. Our Key to achieving an Investors' Profit Objectives is our excellent professional management team. Our strict focus is on the Management function so it can provide high levels of professional expertise in the complex field of property management.
SRGPM offer various Management Services including:
Concierge Services
Short-Term Rental Management Services
Long-Term Rental Management Services
SRGPM encompasses the Management of:
Single-Family Homes
Condominiums
Townhomes
Duplexes
Vacation Villas
Luxury Estate Residences
Sacks Realty Group Inc. Property Management Understand the Importance of:
Disney Orlando Local Real Estate Market.
Establishing a Strong Marketing Campaign.
Obtaining and Maintaining various Property Systems.
General Accounting Practices.
Maintaining Tenant Relations.
Principal of Purchasing.
Appraisals.
Construction.
Ecology Issues.
Regulations and Codes.
For additional information on our various Property Managment Services including Concierge Services, Short-Term Rental Management Services to Long-Term Full Managment Services, please click here.
---
If you're thinking of buying or selling a home in Orlando, contact Sacks Realty Group Inc. at 321-354-4057 for expert guidance and first rate service. We'd love to make your home sale a breeze!
---