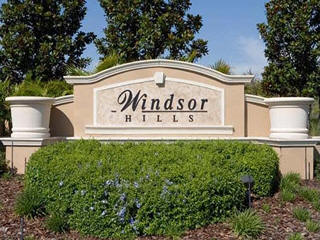 Windsor Hills is one of the closest communities to the Disney theme parks. It also has a massive clubhouse with an array of amenities including an onsite grocery store, movie theater, game room, fitness center, and an aquatic center complete with water slides, and other activates surrounding the double Olympic size pool.





The Condos are 2 to 3 bedrooms. The townhomes are 3 bedroom, 3 bathrooms, and come with a private pool. The

homes at Windsor Hills range from 3 to 6 bedrooms and include pools.







---
Call us or click here to request more information right now: or call us now 321.354.4057.
---
Windsor Hills Resort Onsite Amenities:
Gated Entrance
24 Hour Security
10000 SQFT Clubhouse
Sundry Store/Bar/Cafe
Movie Theater
Game Room
Fitness Center
Aquatic Center / Water Slides
Tennis Courts
Volleyball Courts
Welcome Center
Internet Cafe & Business Center
Lagoon Pool
Water Slide
Spa
Children's Playgrounds
Outdoor Sports & Recreation
Distances from Windsor Hills Resort:
Disney World Resort - 10 min.
Animal Kingdom - 10 min.
Epcot / MGM Studios - 15 min.
Downtown Disney - 20 min
Universal Studios - 30 min.
Orlando International Airport - 30 min.
Sanford Airport - 70 min
Downtown Orlando - 25 Min
---